I finally gave Joel's truck back to him a few days ago, but
not until I got 5 loads to the dump with it!
BEFORE: I felt bad about cutting these bad boys down but after the ruinous snow storm we had our 'decorative' trees were a mess.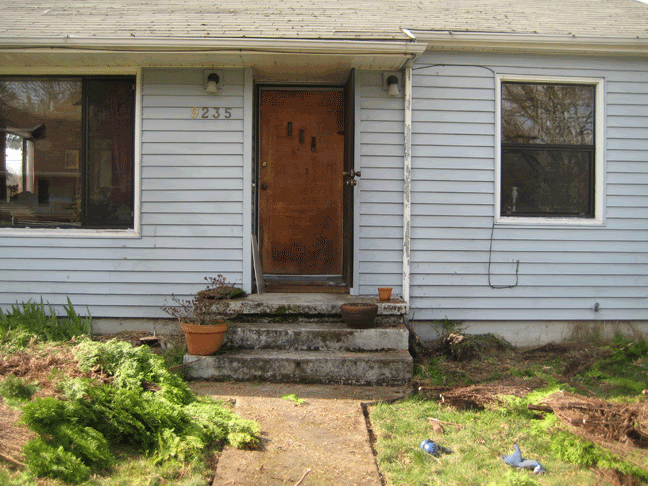 AFTER: Such a beautiful stairway and foyer!


These time lapse videos of me fully kicking ass really reminds me of my hard core Alaska days.




Look at me ruin that bastard!